Current Projects
Project Tsushima caters especially to the specific needs of its community. Each of the projects below address a need in the community which is addressed and incorporated with Christian principles and values, and an opportunity to know Christ.

Using "Christ's method alone will give true success in reaching the people. The Saviour mingled with men as one who desired their good. He showed His sympathy for them, ministered to their needs, and won their confidence. Then He bade them, 'Follow Me.'"

- Ellen G. White, The Ministry of Healing, p. 143.
Bible Studies

Introduces Jesus to Japanese seekers and offers opportunities to know more about freedom in Christ.
Children's Bible Class:
Saturday 10 am
Adult Bible Class: Tuesdays after English Classes
English Classes

Caters to the need to learn English and practice English with a teacher who has studied with native English speakers and studied in the USA.
Tuesdays
Korean Language School

Since Tsushima receives many visitors from Korea, this opportunity helps the community learn Korean to better improve their skills when serving Korean visitors.
Thursdays: 1 pm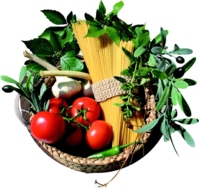 This new project is scheduled to start in November 2019. It will provide an opportunity to teach God's love through creation and farming. It will also assist the children who have experienced various trauma from bullying. If you would like to help support this project please click here.
Church Service

Each week, there is a church service every Saturday morning in which all are welcome to attend and be refreshed and encouraged which worshiping together.

Saturdays: 11 am